Online gaming is on the rise, and it has turned from an overlooked industry to a multi-billion dollar market segment with hundreds of thousands of people across the world competing and playing various games and genres.
Over the past couple of months, we've also seen a tremendous surge in the interest in blockchain-based gaming. But one area where blockchain-based technology shines is gambling, and that's where FUNToken comes into the picture – a project that aims to bring control and ownership back in the hands of players.
In this interview, CryptoPotato talks to Adriaan Brink – the CEO of the project. Brink has years of experience in the fields of betting, gambling, technology, and internet payment tech. He's designed and built several industrial-strength systems and has more than 20 years of experience operating various gambling sites, including the world's first online gaming site.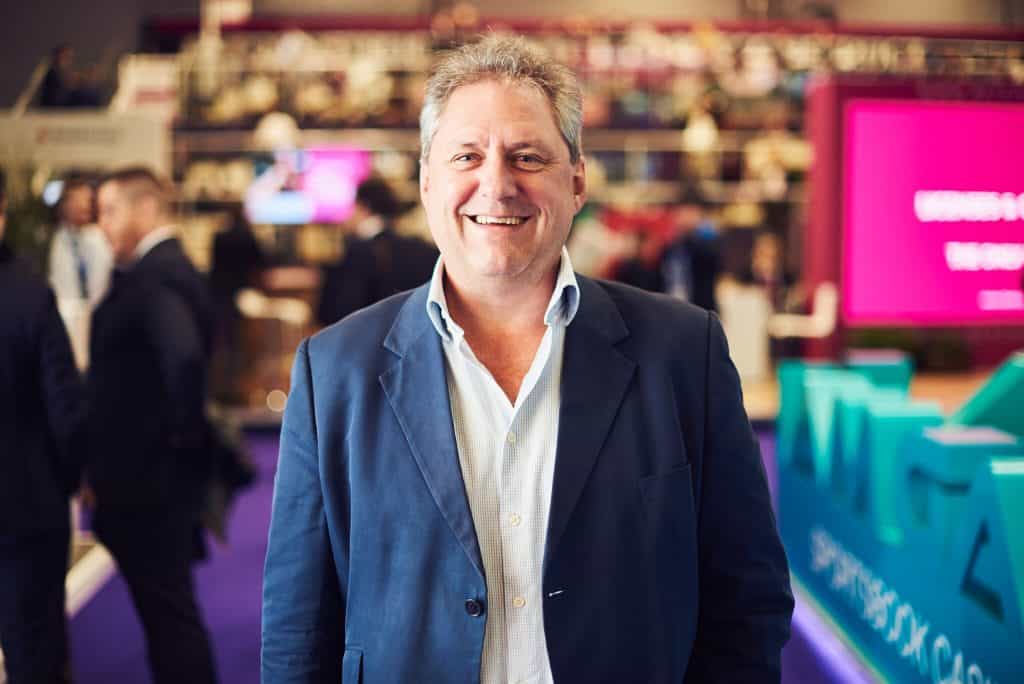 The following interview focuses on what FUNToken is concentrated on, how Brink sees the future of iGaming, and how does the platform fits into it.
Can you break it down as simply as you can: what's FUNToken all about? 
"FUNToken is working on decentralizing the gambling experience – putting ownership and control of players' funds into their own hands – where it belongs. It starts with the token and a place to hold it – with our mobile-based wallets. We then make it simple and easy for users to play with their tokens and move them around – by eliminating gas fees and presenting a user-friendly user experience.
This is followed by increasing the entertainment opportunities for players with more content – thus building the community – and finally moving more of the process onto the blockchain and out of the custodial operator's hands. Fundamentally it's about an ecosystem and community for gamblers that is built on blockchain technology."
You recently announced a new Layer-2 token called XFUN, and it runs on Polygon. Why did you choose Polygon, and do you have plans to roll out on other layer twos in the future?
"We chose Polygon because it provides a very fast and scalable layer-2 solution with very low transaction fees (gas). We then added to this a mechanism whereby we can completely eliminate gas for the users (effectively we fund the transactions). I believe that high gas cost is one of the single biggest inhibitors to the widespread adoption of tokens. I'm super excited about the opportunity now to roll out gas-free transactions.
Regarding other chains – we looked at many, and of course, the landscape changes quite fast.  By no means are we fixed on Polygon, but in reality, this is all about usability and building the community – I don't think the average user cares that much about what blockchain you are on as long as the process of using the token is simple and works efficiently."
Can you share more details about your burning process? What's the intention behind them, and what's the ultimate goal?
"Adding a deflationary element to the ecosystem presents an opportunity for the token to gain in price, which of course, is something that investors want to see. We committed to burn half the net profits from all our own gaming operations on a quarterly basis and kicked this off in September with a 5M FUN burn.
Ultimately FUN is all about returning value to investors, which comes through growing the ecosystem with increasing users and increasing the percentage of tokens that are dedicated to utility."
Where do you see the future of iGaming heading towards, and how is FUNToken going to be a part of it? 
"I fundamentally believe that crypto, in general, will be as much of a part of our everyday lives in the future as the internet is today.  Since February, we have grown the number of users from 80K to over 300K (many of them in custodial wallets), and this momentum shows no sign of slowing.
We launched a marketing and tech push this week at Sigma in Malta with the online gaming operators – presenting the case for them to integrate XFUN and have access to our community.  By opening the doors to other operators and content, we will be able to offer substantially more opportunities for FUNToken holders, and this will further grow the community."
You recently announced an extended roadmap heading into Q4 of 2021. What is it that you are most excited about?
"XFUN! The launch of XFUN on Polygon finally makes it possible to run on-chain operations without the gas fee and high latency problems that plagued both FUN and other tokens on Ethereum.
Combining this with a super cool wallet and tight integration with operators presents a unique and powerful ecosystem for gaming in the future."